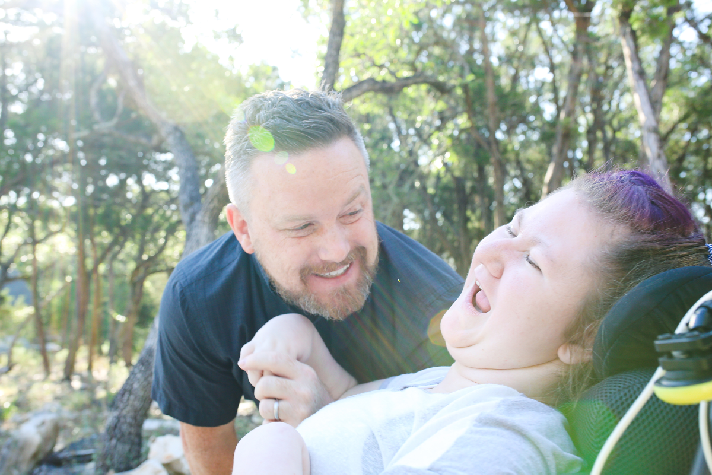 Robin Steele and his wife Erica were happily married and expecting their first child when their entire world was flipped upside down. Doctors told the Steeles their daughter Kennady's brain had failed to form correctly. She was given just 12 months to live.
Robin prayed for healing, or for God to take Kennady to heaven so she would be free from pain. Robin never imagined there was a third option. He shares more about that unexpected answer on this episode of GPS: God. People. Stories.
"I had no idea that God was so good—that she [was not] healed and she would not die—but yet our life could be so amazingly blessed."
Keep up with Robin and the Steele family's journey with Kennady.
You can connect with us through email at gps@billygraham.org or on Billy Graham Radio on Facebook.
Learn more about beginning a relationship with Jesus Christ or deepening your relationship with Him.
If you're anxious or fearful about any of the crises facing our society and would like to pray with someone, call the Billy Graham Evangelistic Association Prayer Line at 1-888-388-2683.
This episode features an excerpt from Billy Graham's message, "Why Does God Permit Us to Suffer?"
Music used in this episode:
Citizen Way – "Love Has Won" @ 0:00
Citizen Way – "Hallowed Be Thy Name" @ 0:00
Citizen Way – "Be Still" or "God You Are Good" @ 0:00
GPS is an outreach of the Billy Graham Evangelistic Association.