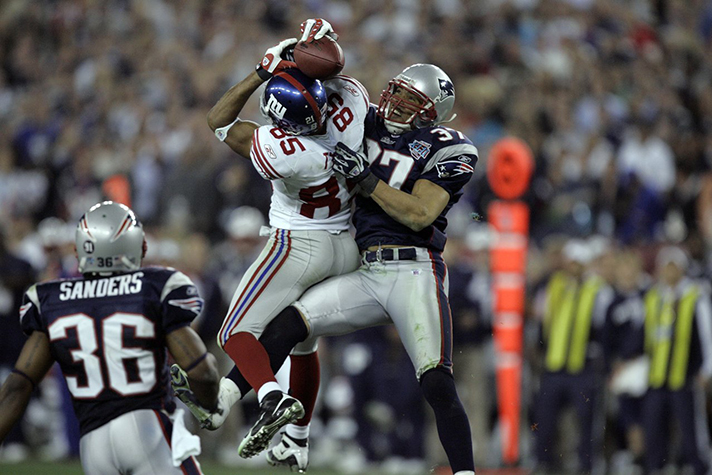 "I was broken … I just knew I needed something more."
Former NFL wide receiver David Tyree is well known for the "Helmet Catch" that helped the New York Giants win Super Bowl XLII. But the defining moment in David's life happened years earlier, when he realized his need for God while sitting in a jail cell. David Tyree shares more on this episode of GPS: God. People. Stories.
This episode features an excerpt from Billy Graham's message, "Choices."
You can connect with us through email or on the Billy Graham Radio Facebook Page.
Learn more about beginning a relationship with Jesus Christ or deepening the relationship you already have.
Hear more from former NFL player Corey Lynch on Fearless with Cissie Graham Lynch.
Music used in this episode:
Citizen Way – You Loved Me Anyway @ 0:26
Citizen Way – Bulletproof @ 6:32
Citizen Way – You Loved Me Anyway @ 10:55
GPS is an outreach of the Billy Graham Evangelistic Association.