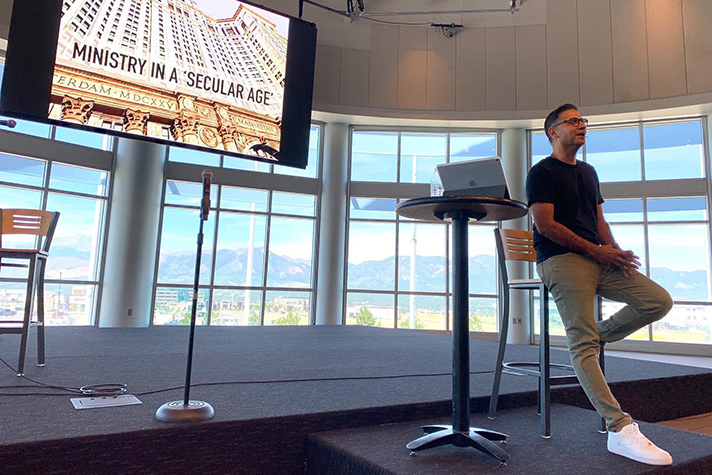 Glenn Packiam was enjoying success as a songwriter and a worship leader at an influential megachurch. It all came crashing down when the church was rocked by a very public scandal and then a deadly shooting.
In the months and years that followed, God taught Glenn and his church a lot about brokenness—and the power of bringing Jesus into the middle of the mess.
"There is no situation of brokenness where the grace of God can't come rushing in and bring something beautiful out of it."
This episode features an excerpt from a Billy Graham message called "The Bread of Life." You can listen to the full message here: https://billygraham.org/audio/the-bread-of-life/
To learn more about The Billy Graham Channel on SiriusXM satellite radio, click here: https://billygraham.org/tv-and-radio/radio/billy-graham-channel/
You can connect with us through email at gps@billygraham.org or on Billy Graham Radio on Facebook.
If you'd like to know more about beginning a relationship with Jesus Christ or deepening the relationship you already have, visit www.FindPeaceWithGod.net
Music used in this episode:
Glenn Packiam – Hold On @ 0:49
Glenn Packiam – The Mystery of Faith @ 14:34
Glenn Packiam – My Hope @ 19:49
GPS is an outreach of the Billy Graham Evangelistic Association.