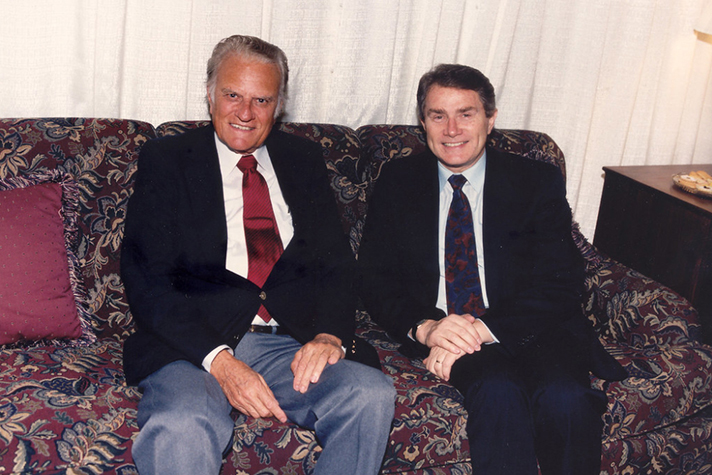 "When they discovered that I have cancer, the devil came attacking. I could hear his voice saying, 'What makes you think you have eternal life?'"
Evangelist Luis Palau was diagnosed with terminal lung cancer in 2018, and went to be with Jesus on March 11, 2021. It was a difficult battle, both physically and spiritually, but Luis knew that he would spend eternity with Jesus Christ.
From his days as a street preacher in Argentina to his large-scale outreaches across the globe, Luis told millions the Good News. Before his passing, he spoke with us about his life, ministry and friendship with Billy Graham on this episode of GPS: God. People. Stories.
Featuring music from MercyMe and excerpts from the Billy Graham message "A Venture of Faith into South America."
You can connect with us through email at gps@billygraham.org or on Billy Graham Radio on Facebook.