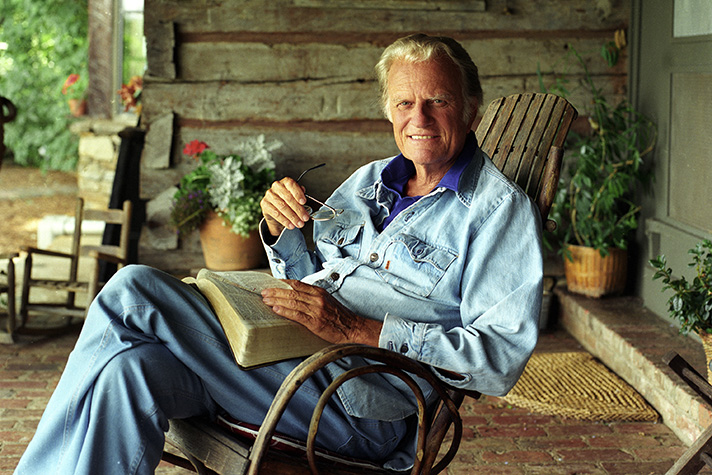 On February 21, 2018, Billy Graham's soul left this earth to be with Jesus. His death triggered a wave of extraordinary events seen around the world.
In this episode of GPS, hear the remarkable behind-the-scenes account from those who had a front row seat.
If you're anxious or fearful and would like to pray with someone, call the Billy Graham Evangelistic Association Prayer Line at 1-888-388-2683.
Learn more about beginning a relationship with Jesus Christ or deepening your relationship with Him.
You can help advance the Gospel through programs like this one. Learn more about giving to the BGEA.
Discover a wide variety of resources about Billy Graham's life, ministry and memorial events.
Connect with us through email at gps@billygraham.org or on Billy Graham Radio on Facebook.
Music used in this episode:
Phil Wickham – "As It Is In Heaven – Acoustic" @ 0:00
Hope Darst – "Promise Keeper" @ 17:20
Phil Wickham – "Living Hope" @ 22:44
GPS is an outreach of the Billy Graham Evangelistic Association.