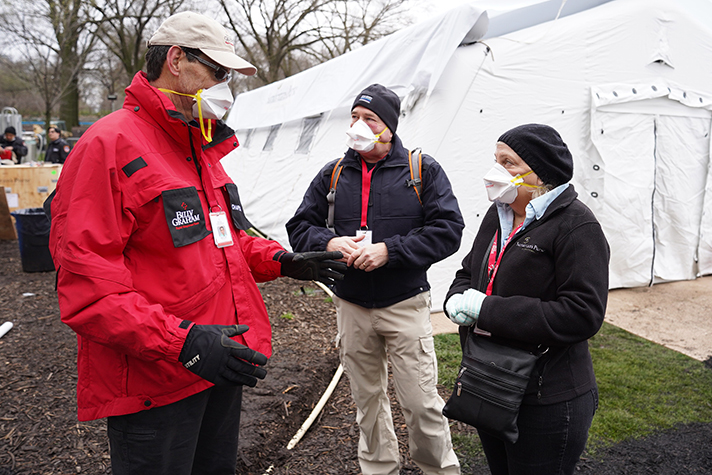 Tim and Yvonne Denmark have spent their lives in and around New York City. Tim was a police officer and Yvonne was a schoolteacher for nearly 30 years. Today, this husband and wife team are serving as chaplains with the Billy Graham Rapid Response Team in the city they love.
Our sister ministry, Samaritan's Purse, has set up an emergency field hospital for COVID-19 overflow patients in Central Park. Tim and Yvonne are there ministering to patients, healthcare workers and others in need of emotional and spiritual care. When asked, Tim and Yvonne pray with patients and share about Jesus Christ. They join us on this episode of GPS: God. People. Stories.
If you're anxious or fearful about the coronavirus, we would love to pray with you. Call the Billy Graham Evangelistic Association Prayer Line at 1-888-388-2683.
Here are more resources for facing COVID-19.
Keep up with how the Billy Graham Rapid Response Team is helping people in need.
You can connect with us through email at gps@billygraham.org or on Billy Graham Radio on Facebook.
Learn more about beginning a relationship with Jesus Christ or deepening the relationship you already have.
Music in this episode:
Newsboys – Presence (My Heart's Desire) @ 0:38
Newsboys – Greatness of Our God @ 15:42
Newsboys – Fearless @ 19:37
GPS is an outreach of the Billy Graham Evangelistic Association.