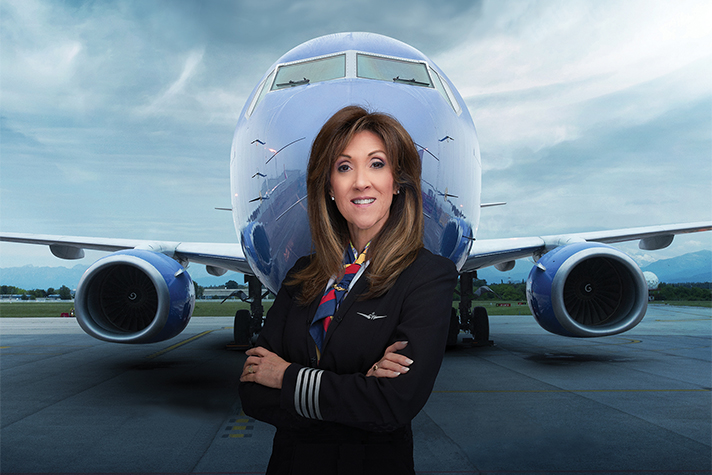 About 20 minutes into a flight from New York to Dallas, an engine explosion rocked Southwest Flight 1380, putting almost 150 passengers in grave danger.
"It felt like we'd been hit by another aircraft, the jolt was so violent," pilot Tammie Jo Shults said. "And I remember thinking, 'This could be the day that I meet my Maker.'"
On this episode of GPS: God. People. Stories., Captain Shults shares how her faith in God helped her stay calm when everything spun out of control. She also shares the lesser-known story of how she trusted God when facing discrimination as a female pilot in the Navy.
This episode features an excerpt from Billy Graham's message, "Visibility Zero." Listen to the full message.
You can connect with us through email or on Billy Graham Radio on Facebook.
Learn more about beginning a relationship with Jesus Christ or deepening the relationship you already have.
Buy Tammie Jo Shults' book Nerves of Steel from Ruth's Attic bookstore.
Bible verse mentioned by Captain Shults: James 1:5
Music used in this episode:
Sanctus Real – "My Hope Is in the Lord" @ 0:52
MercyMe – "God With Us" @ 22:16
The Afters – "With You Always" @ 26:29
GPS is an outreach of the Billy Graham Evangelistic Association.
Topics: Christian Living, Christianity, Crisis Situations