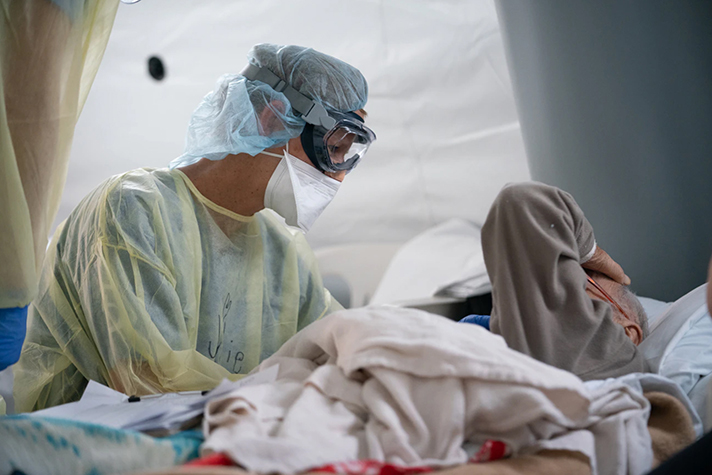 "There's no doubt that God is walking among His beloved people in Italy."
Dr. Julie McKay spent the last several weeks helping coronavirus patients at the Samaritan's Purse field hospital in Cremona, Italy. Despite an atmosphere of terror and sadness in the country, Julie saw God moving in some incredible ways. She'll tell us about her experience on this episode of GPS: God. People. Stories.
If you're anxious or fearful about the coronavirus, we would love to pray with you. Call the Billy Graham Evangelistic Association Prayer Line at 1-888-388-2683.
Here are more resources for facing COVID-19.
Keep up with how Samaritan's Purse is helping people in need.
You can connect with us through email at gps@billygraham.org or on Billy Graham Radio on Facebook.
Learn more about beginning a relationship with Jesus Christ or deepening your relationship with Him.
Music in this episode:
Micah Tyler – "What Mercy Did for Me" @ 0:31
Micah Tyler – "Love Lifted Me Up" @ 19:04
Micah Tyler – "Recover" @ 23:28
GPS is an outreach of the Billy Graham Evangelistic Association.